Markle Associates
French Railway Videos

---
The following French videos are currently available from Markle Associates:
---
Visiting the French Narrow Gauge
Three Tourist Railways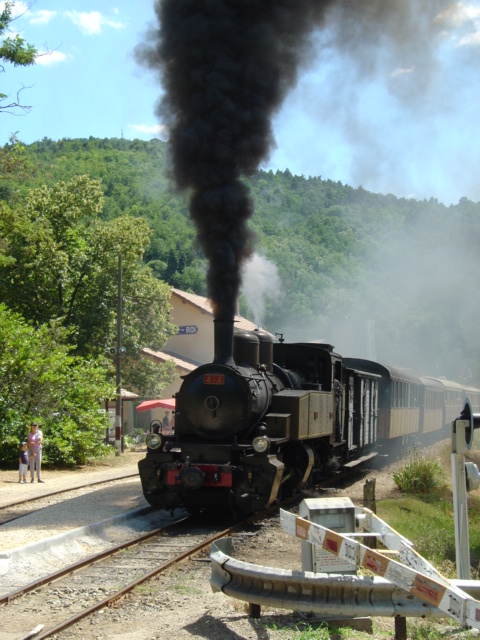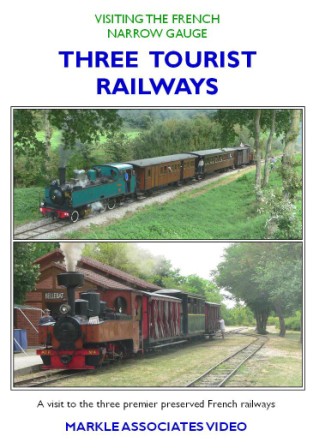 These railways represent three aspects of the Narrow Gauge Secondary lines which once criss-crossed the French countryside.
Firstly we see the Chemin de Fer du Vivarais, which operates over a section of the former Reseau du Vivarais. This system once extended to over 120 miles of metre gauge lines linking the Rivers Loire and Rhone. En route, it crossed the Central Massif of France, climbing narrow valleys and crossing rivers by many viaducts. The tourist line from Tournon to Lamastre still captures the essence of this spectacular line, with its articulated Mallet engines passing through dramatic scenery. Sadly the Vivarais is not running in 2008, and there are fears about its survival.
On the other hand, the 60cm gauge line at the Pithiviers Transport Museum represents the more modestly engineered roadside lines which once extended across France. Whilst the engines might look like industrial shunters to our eyes, this railway provided a public service for passengers and goods. A fragment of roadside line survives, and this still provides all the atmosphere of the days when such railways triumphed over the rough roads alongside them.
Finally, the lines around the Bay of the River Somme paint a picture of the majority of the metre gauge system in France. These lines fed traffic into the standard gauge, but also carried large amounts of tourist, agricultural and mineral traffic in their own right. These days the Baie de Somme lines still carry tourists around the bay from Le Crotoy to St Valery sur Somme and Cayeux with an interesting variety of coaches and locomotives.
Running time 82 minutes approx.
Price £16.95. Post and packing £1 per order (UK) £3 per order (outside UK). To Order see below.

---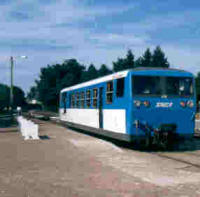 The Narrow Gauge Railways of France and Corsica Part One
There are now only three diesel-worked metre gauge railway systems left in France and Corsica. These lines are still open to the public on a year-round basis. They are the remnants of an extensive system of minor railways which once criss-crossed the country. It is these three lines, the Blanc Argent, the CF de Provence and the Corsican Railways, which this tape features. "If you thought that French Railways in the 21st century were all about the TGV then this tape will make you think again.".
Running time 70 minutes approx.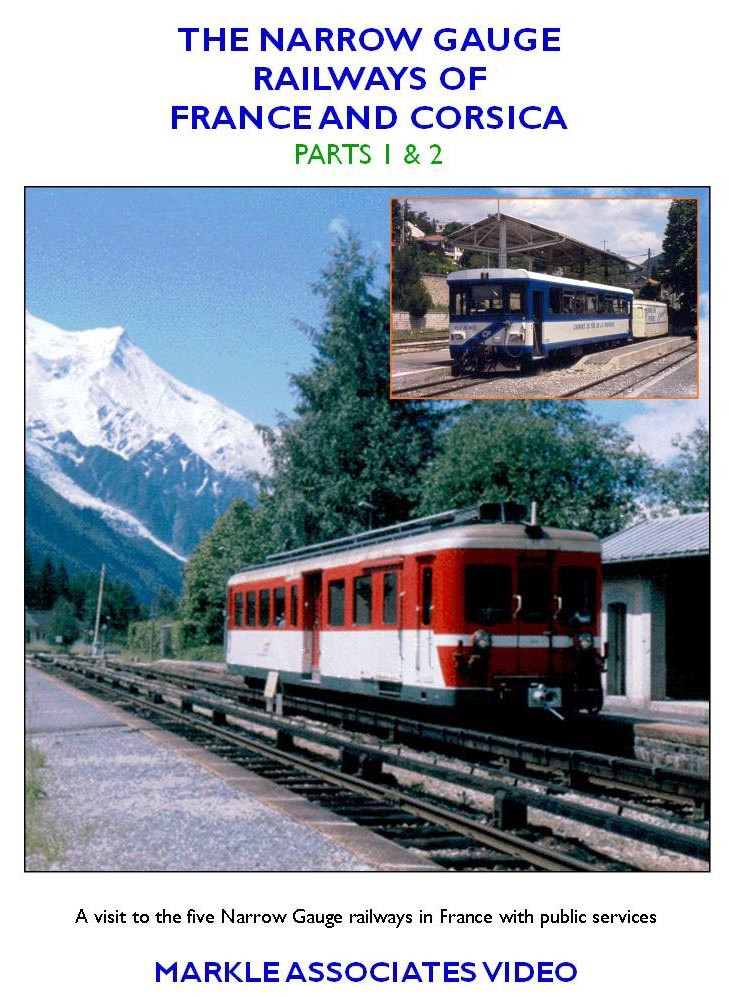 The Narrow Gauge Railways of France and Corsica Part Two
The second part of this journey takes us first to Corsica. In order to complete our coverage of this magical island we travel over the mountain section, seeing the immense bridges which characterise the lines. We also return to see the branch to Calvi , still with ancient Renault ABH8 railcars and Billard trailers, and the freight service, this time in more mountainous terrain.
Returning to Continental France, we visit to two remaining SNCF operated electrified narrow gauge railways, the lines from Villefranche to Latour de Carol in the Cerdagne and Le Chatelard (Switzerland) to St. Gervais in the Alps. These lines are both electrified, collecting direct current using third rail, but otherwise they differ considerably. The line in the Savoy Alps serves Chamonix, a cosmopolitan holiday centre and it has an intensive service, whereas the Cerdange lines has a sparse service in a remote area. However, they are both located in dramatic mountain settings, and they both provide vital lifelines to the communities they serve.
Running time 70 minutes approx.

Both parts available together as a double DVD-R (Combined running time around 150 minutes) Price £18.95 In stock
Price £18.95. Post and packing £1 per order (UK) £3 per order (outside UK). To order see below

---

To order the DVD for £16.95 (3 Tourist Railways) or £18.95 (NG Railways of France and Corsica double DVD) + P&P (P&P Per order = £1 UK, £3 elsewhere), click one of the links below to send to send a blank email to us.
Click here if you are in the UK --- OR --- Click here if you are elsewhere (Republic of Ireland, Europe, etc).
We will ask which DVDs you want to order, or if you put that in the email it will speed things up.

We will then send you a Paypal invoice to allow you to pay by Paypal or credit card or debit card.
Or just send us an e-mail to marklejim@aol.com and ask for details.
---
Click the page you wish to see from the table below.
---
If you wish to contact Markle Associates Video:
Send us an email to the address on the Markle Home Page, making it clear please in the message title that you are responding from this web page, or write to:
Markle Associates,
7 Welltower Park,
Ayton,
Berwickshire, Scotland,
TD14 5RR
Telephone: 0189 07 81991